What Our Customers Say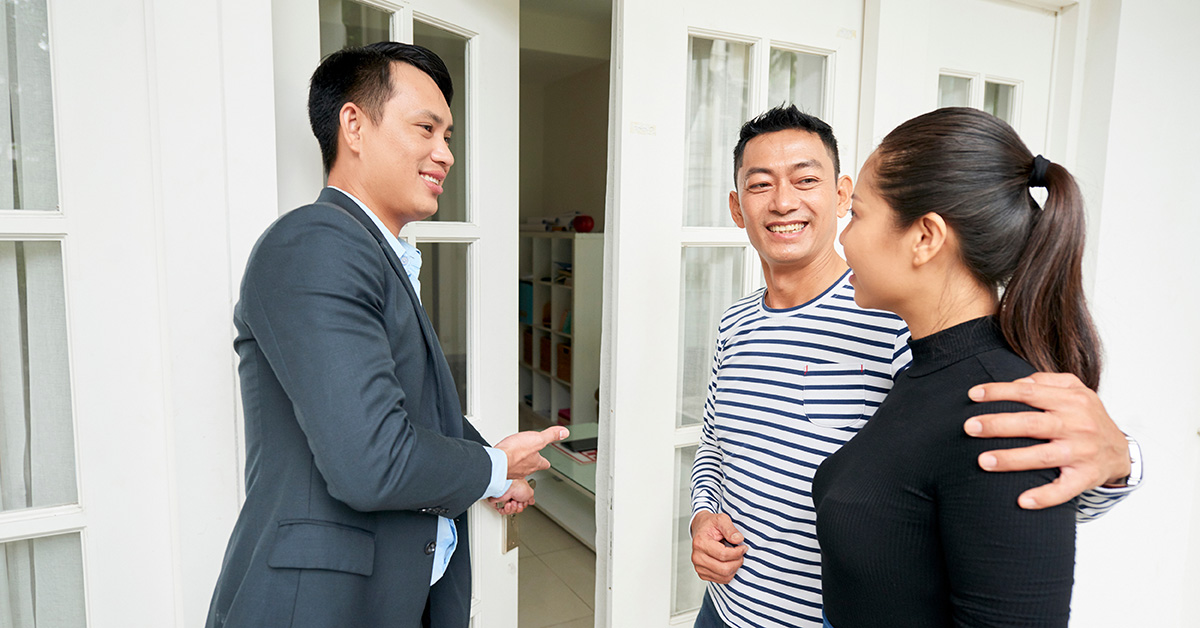 What our customers say about us is true testament to the impact we have on lives every day. We love the applause and take on board all feedback to continually improve.
Testimonial Slider
Knowledgeable & professional
Antony Damiano was fantastic to deal with. He is extremely knowledgeable and very professional in his liaison to get you the best outcomes. This was my first auction experience and due to Antony's positivity and leadership throughout the entire campaign, it was a fun a smooth experience for us. I will definitely use Antony going forward.
Treated us & our home with respect
Kaylene was always cheerful, professional and approachable. She was easy to talk to and we felt that we could trust her communications and opinions. Kaylene kept us informed and treated both us and our home with respect.
Committed to achieving the sale
Tom was committed to achieving the sale of our property even though the market was a very difficult one with raising interest rates. Tom was able to manage our expectations and advise us of the best approach to maximize the number of people viewing our property. We were kept informed of the progress of each open home and perspective buyers with realistic feedback so that we could focus on the opportunities that were available. It is easy to sell a house when the market is hot but the true measure of an agent is selling it when the market is difficult. Thank you for your efforts with getting our property sold.
Diligence & professionalism
Thanks for the opportunity to provide feedback. I would like to acknowledge Stacie Sheldrick's diligence and professionalism in managing my property. She is always responsive and undertakes what she says. Stacie secured tenants of a high standard as well as securing a higher than market rent Stacie is extremely thorough in her inspections and keeps me informed on all matters.
Allows us to enjoy retirement
Dannie Kevill is a gem as she is a very capable manager and is great to deal with. As we live interstate it is important for us to not need to micro manage our rental property. LJ Hooker takes the worry out of our hands so we can enjoy our retirement. Thank you Dannie.
She's the best!
Stacie Sheldrick has been upfront, honest and helpful even with matters outside of the paid tenancy that she manages for us. Stacie has always gone over and above for us, she's an excellent knowledgeable property manager. I would recommend her to anyone looking for a property manager, she's the best!
Complete trust
Stacie, has been fabulous in every little thing she has done for us while looking after our property. I have complete trust in her that she will do the best by us and our property. I feel she treats the property as if it was her own, really looking out for us as owners and I'm sure she equally cares for the tenants in the same way. Stacie lives up to her reputation each and every time she makes contact with us. Such a pleasure having her look after our property.
Selling a house is a stressful time. Kaylene understands the importance of communication during the process. She anticipated our needs and questions, talked us through the process and explained the 'game plan'. All of this reduced the stress and we were never in the dark.
- Lynn M

We selected Kaylene King to sell our property based on emails with her about our situation (selling from overseas). Kaylene's responses to our questions were what swayed us to choose her over agencies, including the agency that was managing our property as a rental. Kaylene responded swiftly and gave clear, comprehensive answers to our questions. She also helped us to arrange approval of unapproved works on our property. She was obviously just as helpful to the buyers, and our sale went through swiftly and smoothly.
- Andrew P

Thank you Kaylene for selling our Nicholls family home of 20 years. You proved to be more than an agent engaged to sell our home and went out of your way to make the process as quick and painless as possible. You were extremely professional throughout the whole process and I found that you became more of a friend than an agent. You understood that the sale was a hard decision for our family and I thank you for being understanding and patient with me. You will be the first person that I call when I sell my net home. I would recommend you to all my family and friends.
- Adrian C

Kaylene King has sold several properties for us now and each time she presents as a highly skilled professional who is emphatic to our needs. We have recommended her to friends and family members, knowing Kaylene will assist them throughout the sales journey as a strong negotiator and trusted advisor who pursues success on their behalf.
- Marina V
Share